Back to Milwaukee Philatelic Home Page
Milwaukee Philatelic Society, Inc.
and the Milwaukee County Zoo present
Migratory Bird Day & Earth Day
---
May 15 - 16, 2010
Milwaukee County Zoo, Peck Building
10001 West Blue Mound Road
Milwaukee, WI
The Milwaukee Philatelic Society and the Milwaukee County Zoo have worked together since 2005, putting together a show supporting Migratory Birds. This year, we are also working together on Earth Day.
The show will be May 15 and 16, 2010 at the Zoo. There are many children and adults who really enjoy seeing the different birds and animals involved.
We have the Whooping Crane and Hippopotamus stamped and cacheted envelopes with special cancellations for sale at $2.50 each, or you can get the set of two for $4.00.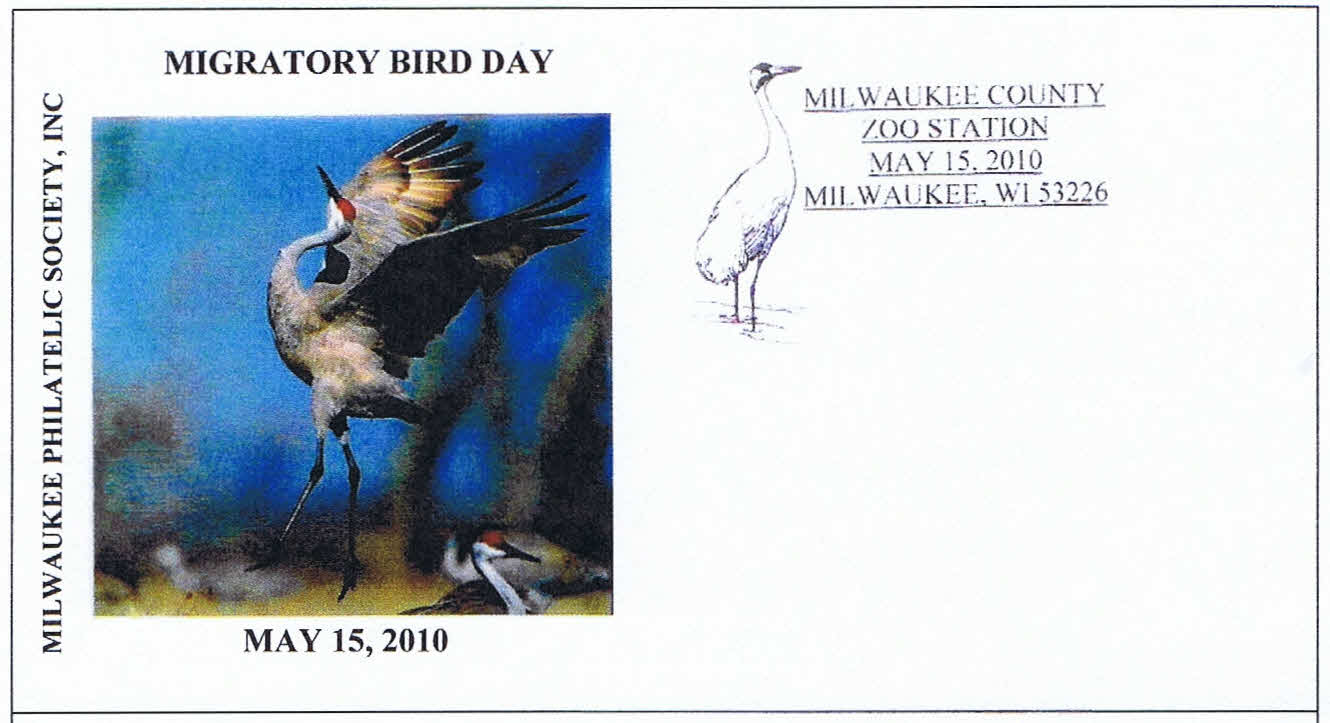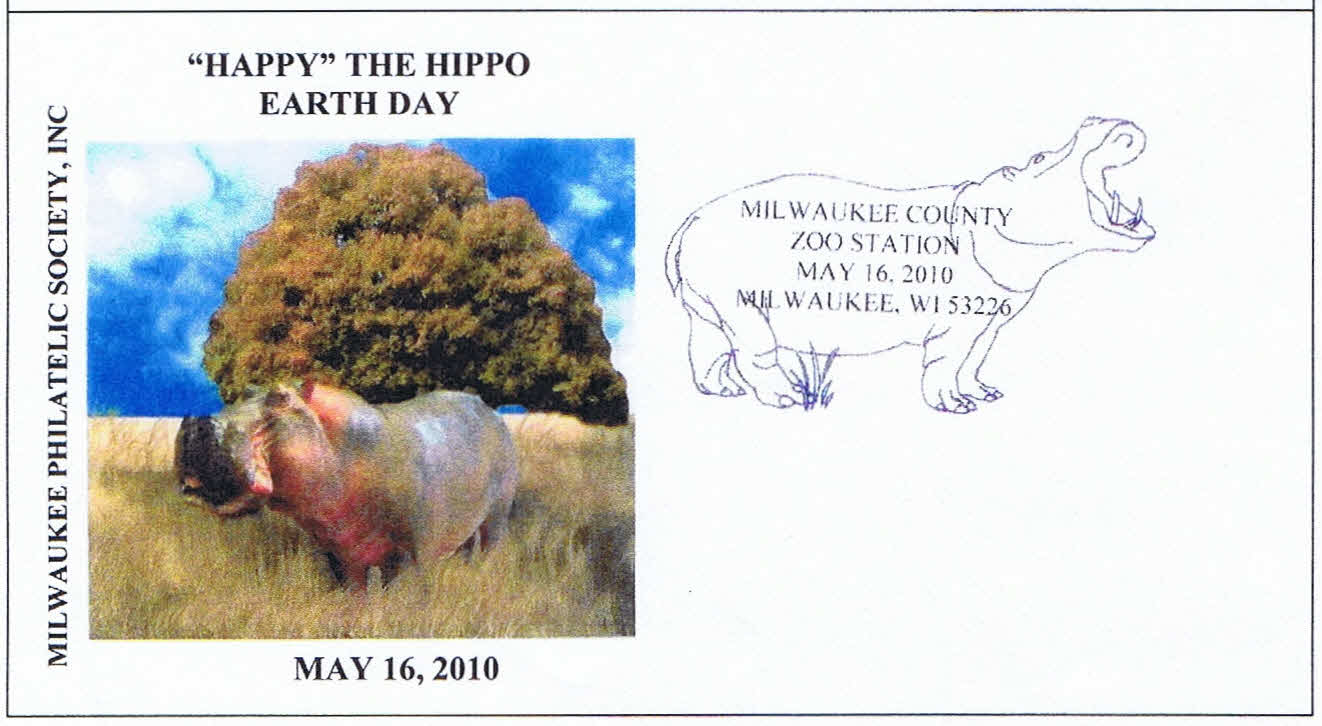 To Order, or for more information on our joint MPS/Milwaukee Zoo activities, contact:
Carol Schutta, Secretary
Milwaukee Philatelic Society, Inc.
10250 W. Sharon Ln, #5
Milwaukee, WI 53225-4647
Please enclose a stamped and self-addressed envelope with your cachet order.
Back to Milwaukee Philatelic Home Page
Last Modified: 05/08/10