Back to Milwaukee Philatelic Home Page
Milwaukee Philatelic Society
First Day Covers

Available for $1.00 each. Please include additional $1.00 or large, self-addressed, stamped envelope with appropriate postage and stiffener.
Send orders with checks payable to:
Milwaukee Philatelic Society, Inc.
P.O. Box 170832
Milwaukee, WI 53217-0832
1987 2-Cent Reingraved Locomotive Coil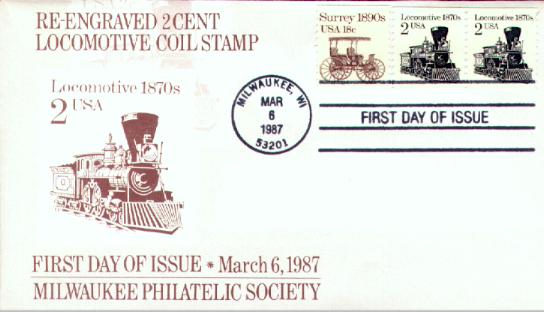 1985 22-cent World War I
Available in two types: with or without "Engraved by Czeslaw Slania" rubber stamp cachet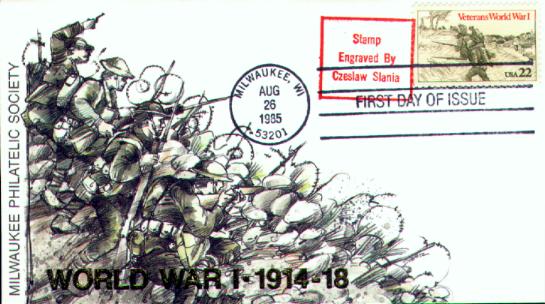 1983 23-cent Olympic Card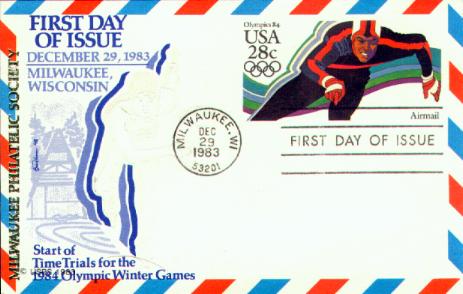 1982 4-cent Stagecoach Coil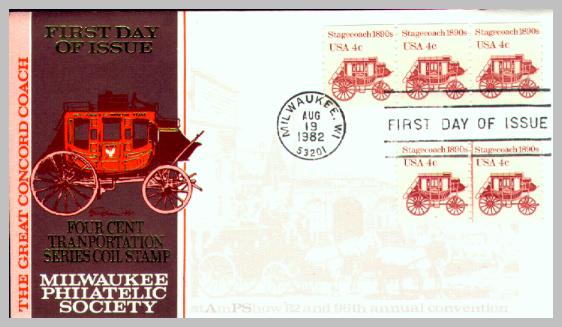 1979 Endangered Flora
Cover with any single stamp -- $1.00; Set of 4 covers -- $3.00
Cover with block of four stamps -- $2.00.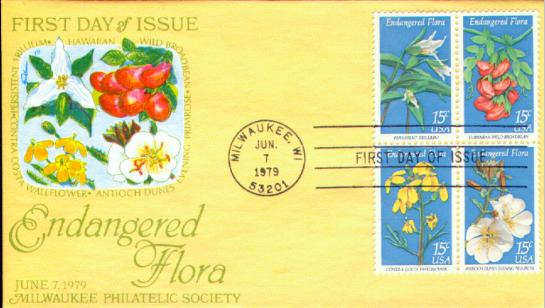 1976 9-Cent Right to Assembly Coil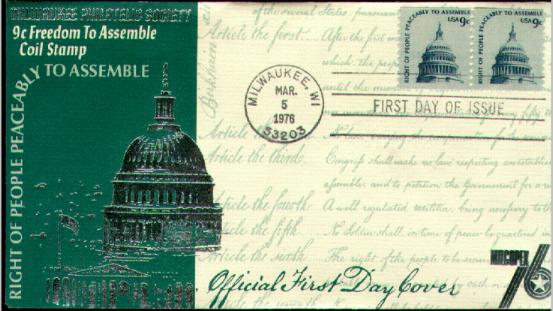 Back to Milwaukee Philatelic Home Page
Last Modified: 04/26/09